Sworn Translators in Spain v Official Translators in the United Kingdom. It is always important to seek a professional translator, no matter what your translation needs may be. Professional translators are qualified to at least degree-level in languages and translation, have high proficiency in at least two languages and both linguistic and cultural knowledge. However, for some of your translation requirements, you may need a certified/official translator or a sworn translator.
What is an official translator?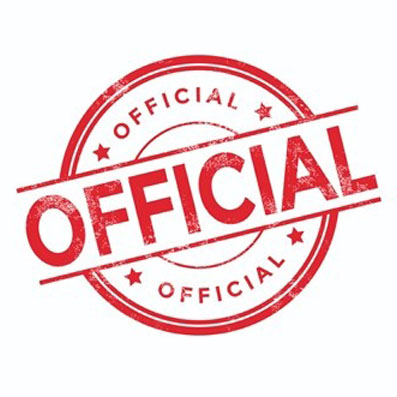 An official translator is one who is a member of a recognised professional translation body and is certified for their specific language pair (for example, Spanish to English). These bodies include associations such as the Institute of Translation and Interpreting in the UK. In order to become a member of one of these organisations and therefore become an official, or certified, translator, a translator must pass a test, be up to date with fees, and meet the continuous personal development requirements in order to remain certified and a member of the association. This means these official translators are certified and recognised as qualified and competent enough to be a reliable, official translator. However, for certain translation requirements it is essential to contract a sworn translator, like those at CBLingua.
What is a sworn translator?
A sworn translator has all the qualifications of a professional translator, such as a university degree in translation, but has additional qualifications and accreditations enabling them to complete

legal translations that are accepted by official authorities and can be used for official purposes, such as residency applications, visas, studying abroad, working abroad, making business deals etc. A sworn translator has completed training and assessments in order to be accredited by relevant legal federal authorities, such as the Spanish Ministry of Foreign Affairs and Cooperation meaning that their translations can be signed and stamped by them, rendering the translation legally valid before all relevant government and public authorities. This is necessary for the translation of any legal documents, contracts, certificates, letters etc. that are to be used for any bureaucratic or official processes. At CBLingua we are accredited sworn translators meaning we have the training, expertise and legal accreditation and validation necessary to translate official legal documents, granting the translations legal validity.
What is the difference between the UK and Spain with regards to official/sworn translation?
The UK is a common law country in which, whilst there are many official translators and translation bodies, there is no such thing as a sworn translator. However, in countries such as Spain, France and Germany, established networks of sworn translators exist, in which sworn translators are appointed and accredited by the relevant government authorities, granting their signatures and seals the power to legalize a translation of an official, legal document.
If you need any type of legal or official translation completing, CBLingua's team of over one hundred and fifty translators can help you, as we are sworn translators in more than twenty-five different languages, with over seventeen years of experience accredited by the Spanish Ministry of Foreign Affairs and Cooperation, as well as the American Translators Association.